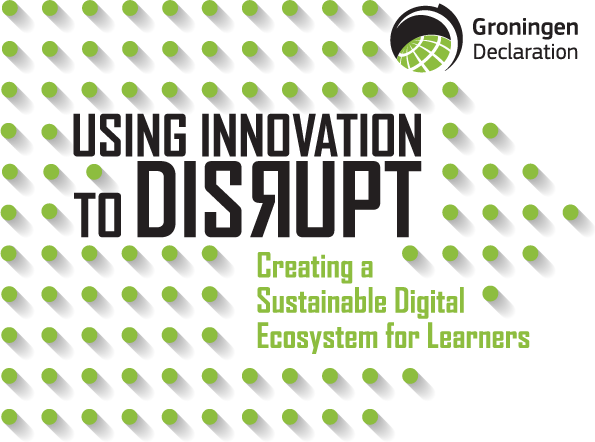 Like everyone else across the globe, the last few months have presented so many challenges and changes it is hard to take stock. Nevertheless, it is important we keep you engaged and our network flourishing for now and into the future. Here are some of things that have been happening behind the scenes at the Groningen Declaration Network:
Our 2020 GDN Annual Meeting
Due to the Covid-19 Pandemic we were compelled to cancel our 2020 Annual Meeting scheduled for April in Delhi, India and quickly adjust to digital delivery of content by developing a 'Virtual Annual Meeting Program'. We can finally repay the generosity of many of our registered delegates and sponsors with complimentary access to the series which features live discussion panels, keynote presentations and interactive Q&A forums. The series is available to the whole network and to other interested colleagues, for a small fee, so feel free to share this information with a friend or colleague.
Virtual Annual Meeting – 2020 Webinar Series
We are pleased to announce the schedule for the first 5 sessions of our 'Virtual GDN Annual Meeting'. The timing of each session is in consideration of the presenters, however if the session is not in your time zone, you will be able to catch the recorded session later, on the GDN YouTube Channel.
Webinar 10
Live Webinar with Q&A
North America – Cooperation Efforts Canada, USA and Mexico
When: October 27, 2020, local times
Time:
Moderators
Joanne Duklas, Founder, Duklas Cornerstone Consulting Inc.; Executive Lead, ARUCC National Network; Artist, Joanne Duklas Fine Art
Ricardo (Rick) Torres, CEO, National Student Clearinghouse, Washington, D.C. area; Director on the Inaugural Board of Directors, GDN; Chair, Advisory Committee, GDN 
Presenters
Romesh Vadivel, President, ARUCC; Assistant Registrar & Director, Service Point, McGill University, Canada
Melanie Gottlieb,Deputy Director, AACRAO, USA 
Francisco Maldonado Altieri, President of the Executive Board, ARSEE – Association of School and Student Service Managers, Mexico; Registrar, UPAEP – Universidad Popular Autónoma del Estado de Puebla, Puebla, Mexico
---
Previous Webinars in the series listed below
Webinar recordings will be made available to signatories to the GDN. 
Webinar 1  Assessing Skills Classifications, the cases of ESCO (EU) and Credential Engine (USA)
When:   Tuesday 23 June 2020
Moderator: Rick Torres
Panel Members: Jeanne Kitchens, Credential Engine; Dimitrios Pikios, EU DG EMPLOI
---
Webinar 2 Student Panel – 'Leave No Student Behind' – Equitable Approaches to Mobility
When:     Thursday 3 July 2020
Moderators: Kathleen Massey & Joanne Duklas
Panel Members: Gohar Hovhannisyan, European Student's Union; Celine Thomas, Samuel Centre for Social Connectedness; Abdullah Mouslli, World University Services Canada (WUSC)
---
Webinar 3 The HCCH Apostille Convention – A Diamond Jubilee Legal Instrument for Global Document and Data Mobility in Changing Times
When: Tuesday 7th July 2020
Moderators: Matt Pittinsky & Herman de Leeuw
Presenters: Dr Christophe Bernasconi, Secretary General, Hague Conference on Private International Law (HCCH), Brody Warren, Attaché to the Secretary General/Senior Legal Officer.
---
Webinar 4 Power to the People with Self-Sovereign Identity
When: Tuesday 14 July 2020
Moderator: Daniël du Seuil, Convenor European Self Sovereign Identity Framework (EBSI)
Presenter: Takis Diakoumis, Chief Technical Officer, Digitary
Webinar 5 Lifelong learning: collaborations and innovations in Asia Pacific
When: Tuesday 21 July 2020
Moderator: Anthony Manahan (University of Melbourne and GDN Board Director)
Panel Members: Jay Segeth (MyeQuals), Rob Thomason (VETASSESS), Joanna Browne (University of Auckland) New Zealand
Second series 
Webinar recordings will be made available to signatories to the GDN. 
Webinar 6 Digital Credentials in Europe – Regional Update 
When: Tuesday 15 September 2020
Moderator: Tessa Mouha, Project Manager and Data Analyst, AHOVOKS – Agency for Higher Education, Adult Education, Qualifications and Student Grants, Belgium
10 minute country update by presenters:
David Vannozzi

, General Director, Cineca, Italy:

Unbundling and Sealing the Academic Degree with Digital Credentials

dr. Hans Pongratz

, Vice-President/CIO, Technische Universität München, Germany: 

Digital Credentials:

Update on the Digital Credentials Consortium (DCC) 

Digitizing the Ivory Tower: The Case of Sweden,

presented by 

Ulrika Seydler (Ehrenstråhle)

, Degree Manager, Secretary of the Disciplinary board, Linnaeus University, Sweden

dr. Per Zettervall

, Director System Management and Operations, UHR Swedish Council for Higher Education, Sweden

Erik Johansson

, Senior Credential Evaluator, UHR Swedish Council for Higher Education (ENIC-NARIC Sweden)

William O'Keeffe

, Seconded National Expert, Skills and Qualifications Unit, DG Employment, Social Affairs and Inclusion, European Commission, Belgium 

Anthony Camiller

i, Independend Expert, Knowledge Innovation, working for European Commission on the development of Europass Digital Credentials   
 15 min panel discussion with presenters – e.g.,  Challenges in Europe for Digital Credentials 
Webinar 7 Lifelong Learning and Digital Learner Data Portability
When: Tuesday 29 September 2020
Moderator: dr. James Keevy, CEO, JET Education Services, South Africa
Panelists
Alex Kaplan

,

Global Leader, Blockchain and AI for Learning Credentials, IBM Talent and Transformation, USA

dr. Borhene Chakroun

, Director for Policy and Lifelong Learning Systems, UNESCO, France

Manuela Geleng

, Director Skills, Directorate-General for Employment, Social Affairs and Inclusion, European Commission, Belgium

dr. Pankaj Mittal

, Secretary-General, Association of Indian Universities, India
Panel theme
The panel will discuss where things stand, globally, in the development and provision of Lifelong Learning Systems, and whether we can see global convergence on these issues and on the need for global interoperability. Also, Borhene Chakroun may bring in a UNESCO call for the adoption of a global right-based perspective for learners' records.
Webinar 8 Credential Mobility: Asian Perspectives
When: 9 October, 2020
Moderator
Darren J. McDermott

, Team Leader Designate, SHARE programme –

EU Support to Higher Education in the ASEAN Region, Singapore 
Presenters 
Koichi Nakasak

i

, Chief Research Officer, The Institute for Future Engineering and

Director at RECSIE –

Research Consortium for Sustainable International Education

, Japan:

Establishing a Credential Mobility Model for Japan
Zheng Wei Quah

, CEO,

Accredify Pte. Ltd, Singapore:

How Singapore Put an Entire Nation's Education Credentials on the Blockchain
Dr Cheng Weixing

, Director Information Division, CHESICC – China Higher Education Student Information and Career Center:

A Road of Sustainable Development: Chinese Student Information Management for 20 Years

(interpreter and presenter Chen Wenjun, Project Manager of International Promotion Department, CHESICC 
Webinar 9 Microcredentials in the digital credential ecosystem
When: 21 October, 2020 
Moderator
Michael Hörig, Head of Division Strategic Planning at DAAD, the German Academic Exchange Service 
Presenters
Barbara Dale-Jones, Founding partner and Director at The Field Institute, South Africa
Emeritus Professor dr Beverley Oliver, Principal Consultant at EduBrief, Australia
Simone Ravaioli, Director Strategic Initiatives, Digitary 
Thank you to our sponsors and supporters
We would like to extend a special word of thanks to the delegates, sponsors and local service providers that were in a position to donate their sponsorship money, registration fees and advance deposits, thus demonstrating their understanding, commitment and generosity to the GDN.