International Trust and Cooperation
The Groningen Declaration Network is an international, non-profit and voluntary network that supports academic and professional digital credential mobility so that citizens worldwide are able to consult and share their authentic educational data autonomously, with the expectation of fair recognition.  It does this by bringing together stakeholders from across the global Digital Student Data Ecosystem.
Registration for the 2022 GDN Annual Meeting open.
In 2022 the 11th Annual Meeting will take place on 12-14 October and be delivered in a hybrid format: in person (in the birthplace of the GDN, the beautiful city of Groningen, The Netherlands and virtually (online).   
The themes of the 2022 meeting are "Learner Centricity – Interoperability – Lifelong Learning" which highlights the interdependence of three key issues that have to be met to make digital learner data portability a global reality.  That is, a focus on the pivotal role of learner centricity as starting point, requiring interoperability so as to ensure seamless learners' access to their data, thus enabling the build-up and sharing of learner portfolios throughout their lives.
GDN Newsletter – March 2022 Dear Colleagues,    How fortunate we were to have chosen mid November 2021 to bring the GDN community together…
Read More »
The Groningen Declaration Network (GDN) strongly condemns the shocking and violent assault on Ukraine, and the violation of the human rights of innocent civilians. As…
Read More »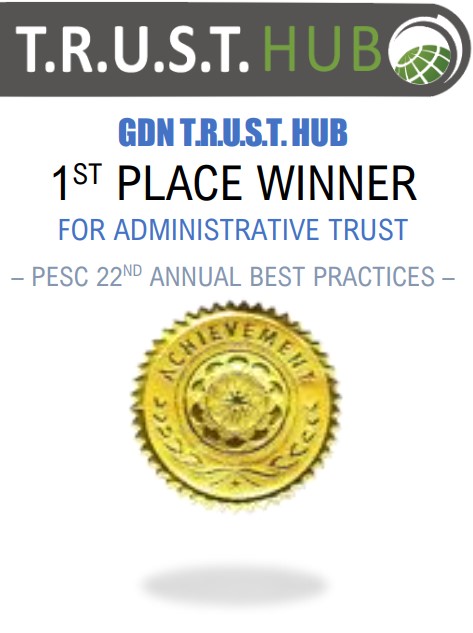 At the 22nd PESC Best Practices Competition, the GDN T.R.U.S.T. Hub was awarded 1st place in the Administrative Trust category. PESC Annual Best Practices…
Read More »