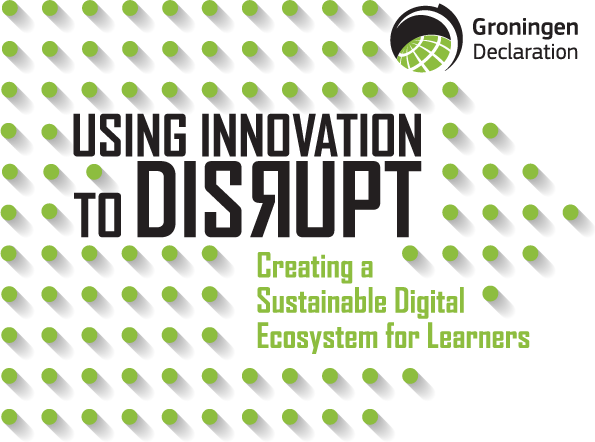 Like everyone else across the globe, the last few months have presented so many challenges and changes it is hard to take stock. Nevertheless, it is important we keep you engaged and our network flourishing for now and into the future. Here are some of things that have been happening behind the scenes at the Groningen Declaration Network:
Our 2020 GDN Annual Meeting
Due to the Covid-19 Pandemic we were compelled to cancel our 2020 Annual Meeting scheduled for April in Delhi, India and quickly adjust to digital delivery of content by developing a 'Virtual Annual Meeting Program'. We can finally repay the generosity of many of our registered delegates and sponsors with complimentary access to the series which features live discussion panels, keynote presentations and interactive Q&A forums. The series is available to the whole network and to other interested colleagues, for a small fee, so feel free to share this information with a friend or colleague.
Virtual Annual Meeting – 2020 Webinar Series
We are pleased to announce the schedule for the first 5 sessions of our 'Virtual GDN Annual Meeting'. The timing of each session is in consideration of the presenters, however if the session is not in your time zone, you will be able to catch the recorded session later, on the GDN YouTube Channel.
---
When: Tuesday 21 July 2020
Time:  10.00am EST (Melbourne, Australia)
Topic: Lifelong learning: collaborations and innovations in Asia Pacific
Facilitator: Anthony Manahan (University of Melbourne and GDN Board Director)
Panel Members: Jay Segeth (MyeQuals), Rob Thomason (VETASSESS), Joanna Browne (University of Auckland) New Zealand
---
Part 2
---
When: Tuesday 15 September 2020
Time: 4:00pm (Brussels, Belgium) / 10:00am (Washington DC, USA)
Topic: Digital Credentials in Europe
Facilitator: Tessa Mouha, AHOVOKS, Belgium
Panelists:
---
When: Tuesday 29 September 2020
Time: 7:30am (California, USA) / 10:30am (Washington DC, USA) / 4:30pm (Paris, France; Brussels, Belgium; Johannesburg, South Africa) / 8:00pm (New Delhi, India)
Topic: Life Long Learning and Digital Learner Data Portability
Facilitator: Dr James Keevy, CEO, JET Education Services
Panelists:
---
Previous Webinars in the series listed below
Webinar recordings will be made available to signatories to the GDN. 
When:   Tuesday 23 June 2020
Time:      4:00pm (Brussels, Belgium) 10:00am (Washington D.C.)
Topic:     Assessing Skills Classifications, the cases of ESCO (EU) and Credential Engine (USA)
Facilitator: Rick Torres
Panel Members: Jeanne Kitchens, Credential Engine; Dimitrios Pikios, EU DG EMPLOI
---
When:     Thursday 3 July 2020
Time:      8:00am (Alberta, Canada.)  10:00am (Montreal, Canada) 4:00pm (Brussels, Belgium)
Topic:     Student Panel – 'Leave No Student Behind' – Equitable Approaches to Mobility
Facilitator: Kathleen Massey & Joanne Duklas
Panel Members: Gohar Hovhannisyan, European Student's Union; Celine Thomas, Samuel Centre for Social Connectedness; Abdullah Mouslli, World University Services Canada (WUSC)
---
When: Tuesday 7th July 2020
Time:   5pm (Paris)
Topic: The HCCH Apostille Convention – A Diamond Jubilee Legal Instrument for Global Document and Data Mobility in Changing Times
Facilitator: Matt Pittinsky & Herman de Leeuw
Presenters: Dr Christophe Bernasconi, Secretary General, Hague Conference on Private International Law (HCCH), Brody Warren, Attaché to the Secretary General/Senior Legal Officer.
---
When: Tuesday 14 July 2020
Time: 5.00pm (Melbourne, Australia) / 9.00am (Brussels, Belgium)
Topic: Power to the People with Self-Sovereign Identity
Facilitator: Daniël du Seuil, Convenor European Self Sovereign Identity Framework (EBSI)
Presenter: Takis Diakoumis, Chief Technical Officer, Digitary
Thank you to our sponsors and supporters
We would like to extend a special word of thanks to the delegates, sponsors and local service providers that were in a position to donate their sponsorship money, registration fees and advance deposits, thus demonstrating their understanding, commitment and generosity to the GDN.